news.
News on Facebook.
January 19, 2018: You can find news about Landwirtschafts-GmbH Finsterwalde on our Facebook page. https://www.facebook.com/Landwirtschafts-GmbH-Finsterwalde-273658819332139/ [more]
Cow Stella with 150,000 kg milk.
January 17, 2017: The cow Stella from the Landwirtschafts-GmbH Finsterwalde was the fourth cow in Brandenburg to have given more than 150,000 kg of milk in her life. The cattle breeding association Berlin-Brandenburg opened yesterday. [more]
Photo shoot in front of Doberlug Castle.
25.11.2016: Yesterday the cow "Sophia" from the Landwirtschafts-GmbH Finsterwalde was photographed in front of the castle in Doberlug for the calendar of the Cattle Breeding Association Berlin-Brandenburg – a photo shoot by. [more]
Leaseholder Day and Open House 2016.
June 30th, 2016: On the last Saturday our 9th lessor's day and open day took place in the Finsterwalde dairy cattle facility. We thanked our landlords for their loyalty to us. With the . [more]
Demo in front of the state parliament in Potsdam.
April 19, 2016: Impressive demonstration by the Brandenburg farmers' association in front of the state parliament in Potsdam – Finsterwald farmers are there! The farmers are demanding fair conditions that will continue to keep animals in. [more]
State milking competition in the Finsterwalde dairy cattle facility.
March 9th, 2016: The winners of the State Milking Competition in Finsterwalde – Juliane Kussatz from Fischwasser took 2nd place; Susanne Soldner from Fischwasser goes to the national competition in Bavaria. A great . [more]
Now also with a separate page on Facebook.
01/22/2016: Landwirtschafts-GmbH Finsterwalde is now also present on Facebook. We want to report on the latest there and advertise for agriculture. [more]
20 years of Landwirtschafts-GmbH Finsterwalde.
January 16, 2016: On January 16, 2015 we celebrated 20 years of Landwirtschafts-GmbH Finsterwalde! Thank you for the numerous congratulations. Stories from the past 20 years were told around the campfire. [more]
Investments in animal welfare and better working conditions in the dairy farm.
December 11, 2015: In 2015, another € 200,000.00 was invested in milk production. With a new milk tank, a milk taxi, and renovation work in the stables, the conditions for our animals have improved. [more]
20 years of Landwirtschafts-GmbH Finsterwalde.
12/11/2015: On January 16, 1996, the Landwirtschafts-GmbH Finsterwalde was founded. A difficult beginning was followed by eventful years with ups and downs. We celebrate this day with our. [more]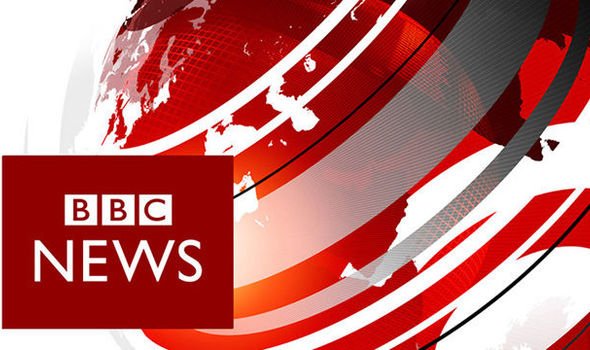 Make yourself a picture!
07/28/2015: The representatives of the "popular initiative against factory farming" have called for a referendum. You can only judge something that you know. To get an idea about agriculture. [more]
Cultivation for beekeepers and nature.
06/26/2015: Landwirtschafts-GmbH Finsterwalde has grown 6 hectares of buckwheat this year and planted various flower strips in maize fields. An excellent bee pasture is offered here. On too . [more]
Garbage in our landscape.
April 30th, 2015: Some of our fellow citizens keep disposing of their garbage illegally. We find this on the roadsides and in our fields. Especially in News close proximity to the towns of Doberlug-Kirchhain and. [more]
Damage caused by beavers & co.
02/26/2015: The CDU member of the state parliament, Reiner Genilke, invited to an on-site meeting on the problem: "Damage caused by beavers and comorans in fish and agriculture". [more]
Beavers are becoming a problem for the fish industry and agriculture.
02/17/2015: The damage caused by beavers and cormorants is leading to ever greater problems. That is why there was an on-site meeting on this issue in January, attended by District Administrator Chritian Heinrich-Jaschinski. [more]
Problems with the training of agricultural masters.
02/03/2015: Because the state is not in a position to develop the funding guidelines in time, the school for the master class students is currently canceled. With a continuation of the training will not be until autumn. [more]
Our harvest queen at Green Week.
January 29th, 2015: Our Ertekönigin Juliane Kussatz presented Brandenburg agriculture at the International Green Week in Berlin. Now she is back in the stable! The Lusatians. [more]
We are the harvest queen!
09/15/2014: Juliane Kussatz was named Brandenburg Harvest Queen 2014/15 at the State Harvest Festival in Fürstlich Drehna. Juliane is an apprentice animal farmer in her second year of training at the Landwirtschafts-GmbH. [more]
Training day.
08/21/2014: The face of the training day 2014 in Elbe-Elster is Juliane Kussatz, apprentice at Finsterwalder Landwirtschafts GmbH. The 17th day of training in the Elbe-Elster district. [more]
Finsterwalder farmers at the cattle show in Luckau.
04/28/2014: Every 2 years the South Brandenburg cattle performance show takes place as part of the Niederlausitzschau in Luckau, in which the Landwirtschafts-GmbH participated again this year. With 2. [more]
You can find more reports [here] in the archive.